We (my husband, my son Levi, and I) have been based in East Brunswick, NJ since we landed back from Israel in August. In August I spent a lot of time , most of the time, outside with Levi. I thought I would dedicte the beautfiul Jersey months of Aug/Sep and work on making videos on that, but my lack of focus led me to live in the moment. (which is in the end probably the better way to do it….) I have pictures to document and share of it, but i did not get to video nor blog during the time because I need to learn how to follow through with actions that I am determined to master.
to sum it up: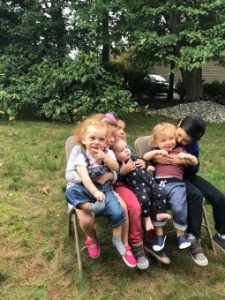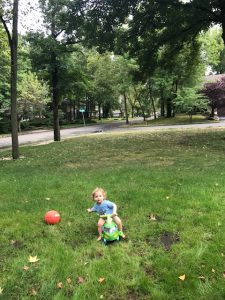 I really would like to journal this journey of becoming a yoga teacher. So everyday after bedtime I will dedicate my first "Alone" time of the day to reading an excerpt from my yoga studies and if I feel something is relateable or remarkable I will share it here so when I look back I will recall the impact of powerful yoga quotes have on me.
Here we go:
Feb 12:
"You can have calmness of mind at all times by the practice of yoga. You can have restful sleep. You can have increased energy, vigor, vitatlity, longevity, and a high standard of health .You can turn out efficient work within a short space of time. You can have success in every walk of life". – Swami Sivananda
(i have a feeling i will see that name around a lot in my studies, as i definitely have posted on instagram a quote by him before!)
So, even just typing that out helps to instill within me the power of why I want to study yoga.
Now I will prepare dinner for my husband. AKA making WACKY MAC. (kosher version of mac and cheese) sided with an Israeli salad consisting of: tomatoes, cucumbers, avocado, and a hint of cilantro! with fresh lemon, salt and pepper.
Here we go applying the lesson of "balance" to our Tuesday night dinner.