There was a keane song that I never really knew what it was about and only now did I want to start this by saying "It it any wonder that I did not live write about our last week in Jerusalem…"
Each day was so fun that I would tell myself at night "I don't want it to be over so I'm not going to write it down". A  mix of those thoughts with an inclining towards not spending time on the computer, I am going to write down how I felt during the last week now as I already am in France and blown away by it all– but feel nostalgic towards our time on Sokolov St! And I can't stop comparing the new place to Rechavia.
The week went like this:
Lots of park time, lots of food time. I make sure to make the most out of the nights, trying to soak in the neighborhood day after day, night after night. I start with the "this is my last time doing this on Tuesday…." etc.. etc.
Levi finally is very used to his room and gets excited when we are walking home, I can tell he knows where we are by the way his legs get excited!
On Thursday we head to Ein Gedi with our cousins- Ram and Tahel Yitzchaki and their 3 boys. We meet up at a kibbutz on the way to the dead sea and make some coffee with some cookies while being in "the midbar"… dessert. My mind already begins to feel relaxed just by being here, in the nature of Israel land! 
 I also can't believe the day has come to do this excursion because it means that this is our last days, and I was not looking forward to feeling like it is changing soon. But our day continues and we drive to the entrance of a park surrounded by palm trees in the south Desert, located by the Ahava headquarters. I am wearing Levi, it is around 95 degrees! Hot! We start the walk of "Nachal David" and reach this beautiful waterfall. As we were hanging with the most experienced and adventurous israeli family, I had no choice but to get Levi naked and for us all to head to the wasterfall that was the main attraction. it was SO COOL, SO REFRESHING, and Levi LOVED IT! He sat with our cousins as Josh and I enjoyed the waterfall– we spent some time there, and then continued the hike (this time much more free feeling as the water was fresh) and made it to the big Ein Gedi waterfall. The water below was all clear, the rocks were shiny- and the sprinkle of this freshness brought a clean and clear feeling. (And under control, wink wink). I want to take this in, and I mostly love to see how Levi is reaching for the water. We walk back through the path, overlooking and facing the dead sea! My heart FEELS it, my whole body does. I love to be here, I love to finally love being here because it is good for my soul. (When I would go on teen tours, I was never into the hiking parts etc). We get into the car and all head to a natural "bricha", AKA pool, about 15 minutes away this time on the dead sea side. They are so casual about how organized and meticulous the food and all was packed – we arrive to grounds and I of course am the first to get into this pool! made of nature!! Tahel unloads her coole rthe size of my closet with all types of goodes — including shakshuka and a new (hence Kosher) pot to make it all in! She starts cooking up on a stove made for this that all Israeli soldiers seem to use to cook with so it sticks with them, and we enjoy feta cheese with watermelon and other fruits. The boys love playing with Levi and BH Levi is eating nicely.
We devour shakshuka, keep drinking and swimming, and eventually it is time to go home.
We make it back to Jerusalem – it is impressibly not too far! So cool how you could leave the holy . city for just 30 minutes and be in such a different atmosphere!
The last days of our time in the quiet Rechavia apartment were meaningful to me. Every night when Levi goes to sleep I go on a walk to the garden behind our spot and soak in the desert feel and the quiet. I feel emotional that this part of our adventure is coming to an end, so much that I could not even write about it.
Perhaps it is better that I didnt open this to avoid me opening up on "sad" feeling emotions. I want to lose my "attachment issues" , as this #nomadlife is teaching me to do. Our last Shabbat on Sokolov street was just how we would want it to be. Lots of challah, chummus, wine, and of course cheese. We packed up and on Sunday morning said goodbye. With a tear in my eye. That rhymes, but it is also true.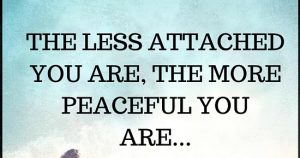 This is what I try to tell myself all the time!!! But it is hard. I hope that by the