Puns. I've always been a fan of them, even without blowing air. (get it? fan, ha.)
So when the New Year comes around and there is constant chat about our new years resolutions, I couldn't help but use the word resolution in terms of photo taking and video editing.  While I was traveling with my family (husband&baby) I began to blog about our daily life abroad, but as I looked back and read it seems to be more like a diary and less of something that would benefit a reader.
I even created videos (youtube channel: https://www.youtube.com/watch?v=NHI1-k_ukGs&t=1s)
But as is my nature, I haven't followed through with a project I long to work on. I have admiration for people with discipline to get work done when their baby is napping – and I have a desperation to be the mom that gets work done in the evening in an effort to create a career where I can be at home whilst somehow getting a paycheck.
So my resolution (for the new year) is to create content that will benefit others, while using good resolution (on my camera) to capture important footage on what it is like to travel with a baby.
It is now January 6th – my Levi turns 21 months today!!! – and a few weeks ago was my birthday so it is time to take what I learn on the mat and apply it off of the mat. F O C U S. I want to Focus on my baby. and on becoming the best mom for him, while also working on my yoga. Perhaps on my career. and if you put that to together you get… a yoga career! 😉
Last time I opened up to write, my baby was just a baby and we were somewhere in France. Our experiences traveling to Israel and France encouraged us to take another chance, or in our case another flight.  While some think we are crazy for traveling with an infant, maybe we are, with the help of travel sites and blogs it is more feasible now than ever. So, with gds help, Josh's job is giving us an opportunity to once again leave the comfort zone.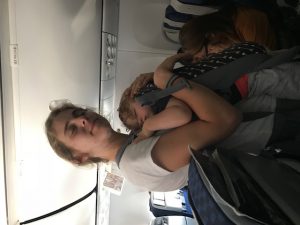 We came back to the drawing board to figure out how we can spend maximum time in the homeland of Israel. No matter where we are, though, one thing remains constant: Levi's nap schedule rules my life !!!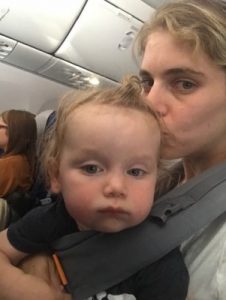 2018 in review: Levi turns 1, we head to Jerusalem! From there we fly to France – drove from Paris to Cannes – fall in love with the French Riviera – and then headed back to Tel Aviv for five fabulous weeks at an apartment down the block from the beach. In August we landed in New Jersey, my hometown of East Brunswick, and spent 3 months living a suburban lifestyle. I LOVED it My mom, aka GRANDMA, has been the helping hand in helping me transition from being the mom of an infant to a toddler. I appreciate this time more than anything! Summer turns to fall….  the weather gets cold so we head to Miami for 2 weeks, Puerto Rico for 2 weeks, and now we are back in NJ with a whole lot of experiences, with gratefulness, in the rearview.